Related: Afghan torture allegations erupt in UK | UK: Government fury as judges attack MI5, security services | MI5 chief denies cover-up claims over detainees | UK Top judge: Binyam Mohamed case shows MI5 to be devious, dishonest and complicit in torture | Britain reveals details of Binyam Mohamed torture | UK: Rights watchdog reveals Pakistani spies pressed by British to torture detainees | UK: Move to withhold evidence in MI5/MI6 torture collusion claim | UK: New evidence in Binyam Mohamed torture case | UK: Secrets of CIA 'ghost flights' to be revealed | UK: CIA 'put pressure on Britain to cover up its use of torture' | Revealed — the secret torture evidence MI5 tried to suppress | Guantanamo's closure window dressing — overseas CIA 'black sites' to stay | 'If I didn't confess to 7/7 bombings MI5 officers would rape my wife,' claims torture victim | MI5 faces fresh torture allegations | UK: Government makes 'unprecedented' apology for covering up Binyam torture | Obama administration: Guantanamo detainees have 'no constitutional rights' | Tortured Guantanamo detainee set free | UK agents 'colluded with torture in Pakistan' | Obama backs Bush: No rights for Bagram prisoners | U.K. resident held at Gitmo alleges Canadian involvement in torture | Senior judges attack US over 'torture evidence suppression'
Richard Norton-Taylor, The Guardian
May 4, 2010
Government not allowed to use secret evidence to defend itself against claims by detainees it was complicit in their torture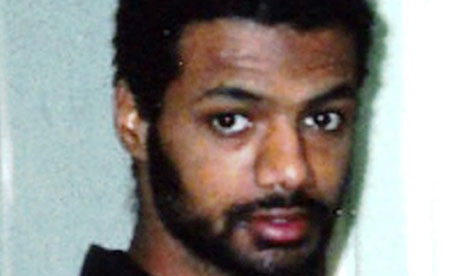 The court of appeal has dismissed an attempt by MI5 and MI6 to suppress evidence of their alleged complicity in the torture and secret transfer of British residents to Guantánamo Bay.
In a devastating judgment, it ruled that the unprecedented attempt by the security and intelligence agencies, backed by the attorney general and senior Whitehall officials, to suppress evidence in a civil trial undermined deep-seated principles of common law and open justice.
MI5 and MI6 said evidence in the case, in which the Guardian, the Times and the BBC intervened, should be kept secret from everyone except the judges and specially appointed and vetted counsel.
The former detainees — Binyam Mohamed, Bisher al-Rawi, Jamil el-Banna, Richard Belmar, Omar Deghayes and Martin Mubanga — have denied any involvement in terrorism and allege that MI5 and MI6 aided and abetted their unlawful imprisonment and extraordinary rendition to various locations around the world, including Guantánamo. They are seeking compensation for abuse and wrongful imprisonment.
In their ruling, Lord Neuberger, master of the rolls, Lord Justice Maurice Kay, and Lord Justice Sullivan said that accepting the case of the security and intelligence agencies would amount to "undermining one of [the common law's] most fundamental principles".
"A further fundamental common law principle is that trials should be conducted in public, and the judgments should be given in public.
"In our view the principle that a litigant should be able to see and hear all the evidence which is seen and heard by a court determining his case is so fundamental, so embedded in the common law that, in the absence of parliamentary authority, no judge should override it, at any rate in relation to an ordinary civil claim …"
Moreover, the judges said, if a party was to win a case where the evidence was heard in secret, there was a "substantial risk" that it "would not be vindicated and that justice would not be seen to have been done. The outcome would be likely to be a pyrrhic victory for the defendants whose reputation would be damaged by such a process, but the damage to the reputation of the court would in all probability, be even greater."
Corinna Ferguson, legal officer at the civil rights group Liberty, said: "Yet again, the court of appeal has sent the strongest signal to the security establishment that it cannot play fast and loose with the rule of law. Fair and open justice belongs to people, not governments. Whoever governs us from Friday would be wise to bear this in mind."
Source | See also under Torture: Detainee documents controlled by a few top bureaucrats | Speaker orders Harper government to cough up Afghan detainee documents | Censors threaten detainee hearings | Afghan torture allegations erupt in UK | CIA chief approved destruction of terrorist waterboarding tapes | Report: Afghans in secret jail 'made to dance' to use bathroom | Canada knew in 2007 Kandahar governor tortured prisoners in dungeon, bombed UN personnel | Military Police begin Afghan detainee torture investigative hearings, reporters barred | Tories table thousands more censored Afghan files | MacKay knew of Afghan detainee concerns: diplomat | Tories flood Ottawa with blacked-out documents in response to Afghan torture scandal | British military intelligence 'ran renegade torture unit in Iraq' | Opposition threatens contempt motion over Afghan torture documents | NDP tables torture-prevention bill | French bread spiked with LSD in CIA experiment | UK Government attempts to keep torture case secret | Ottawa anticipated Afghan torture allegations: memo | CSIS secretly interrogated Afghan prisoners | Canada wanted Afghan prisoners tortured: lawyer | Harper grilled over prorogation, Afghan detainee torture documents | MP threatens motion on Afghan documents | UK: Government fury as judges attack MI5, security services | CSIS Agents likely contributed to Toronto man's torture: Inquiry | Poland releases details on CIA 'black sites' | Report: France 'deliberately' used soldiers as 'nuclear guinea pigs' | Bruce Anderson: We not only have a right to use torture. We have a duty | MI5 chief denies cover-up claims over detainees | UK Top judge: Binyam Mohamed case shows MI5 to be devious, dishonest and complicit in torture | Britain reveals details of Binyam Mohamed torture | US Interrogation Squad Doing 'Scientific Research' | Military probes beating of Afghan prisoner | US magazine claims Guantánamo inmates were killed during questioning | Regina police probe RCMP torture claims | Tories fail to appoint military complaints chair, torture inquiry may be delayed | PM Harper downplays detainee torture scandal, prorogation | For more see The Memory Hole – Torture