Tuesday, April 27th, 2010
Flashback: Greek bailout not limited to €45bn, Flaherty warns | IMF to move quickly on Greek request for loan | Greek PM calls for EU bailout loans | Greek civil servants strike, challenge EU/IMF talks | Soros warns Europe of disintegration | Investors rush to sell Greek bonds | IMF struggles to conceal glee at Greek deal | Greece secures joint IMF/Eurozone bailout program | Greek PM threatens to go to IMF if no EU bailout | General strike cripples Greece as protesters clash with police | Athens erupts as Greek austerity plan passes | Greece unveils radical austerity package | Athen's coffers to run dry in two weeks, more cracks appear in Eurozone | Man who broke the Bank of England, George Soros, 'at centre of hedge funds plot to cash in on fall of the euro' | Goldman role in Greek crisis probed | Greek workers stage general strike | How EU Countries Cooked Books Using Derivatives | Goldman Sachs Helped Greece Obscure Debt Through Currency Swaps | Collapse of the euro is 'inevitable': Bailing out the Greek economy futile, says French banking chief | Euro currency union shows strains | Stimulating our way into debt crises | EU leaders reach secret Greek bailout deal | Will Greece set off 'global debt bomb'? | EU cautions Greece about its deficit | Could Greece drag down Europe? | 'Significant chance' of second financial crisis, warns World Economic Forum | A world awash in debt
Richard Wachman, Nick Fletcher, The Guardian
April 27, 2010
Fears that financial crisis may spread to other eurozone countries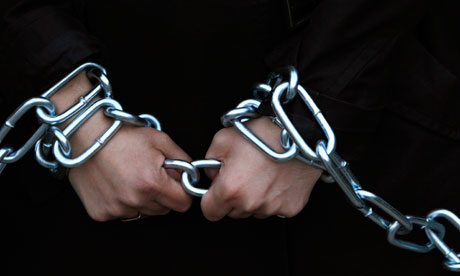 Stock markets around the world plunged today after Standard & Poor's cut Greece's credit rating to junk status and downgraded its view of Portugal in the clearest evidence yet that the European sovereign debt crisis is spreading. Italy and Spain are also viewed as vulnerable.
In London, the FTSE 100 index closed down more than 150 at 5603, a fall of 2.6%, and there were big falls in share prices in Athens, New York, Paris and Frankfurt.
Analysts blamed politicians in Germany for dragging their feet over a Greek rescue package worth €45bn. German chancellor Angela Merkel has demanded that Greece come up with a tougher and longer austerity package before the EU ploughs in €30bn and the International Monetary Fund comes up with €15bn. But investors fear the government will be unable to deliver amid opposition from trade unions who have already taken to the streets.