Wednesday, April 7th, 2010
So now, having a kill list and foreign agents being run through an assassination program is 'a rare step' rather than an immoral policy decision which would have been greeted with howls of outrage if it was even considered, never mind casually announced in the press even a decade ago. Incitement, which isn't the whole story here – the US have wanted to go into Yemen since just before the staged underwear bombing – is still not a crime punishable by death.
Related: Terror of innocent Britons named as assassins: Why choose us, ask men whose identities were stolen during alleged Israeli hit on Hamas official | Obama Making Plans to Use Executive Power | Crotch Bomber Mutallab's Visa Approved by State Department | Authorities Quietly Reverse Underwear Bomber Official Story | Underwear Bomber's Visa Had Expired, Say Yemeni Authorities | U.S. quietly takes terror war to Yemen | 'Al-Qaeda' in Yemen claims responsibility for attack on plane | Britain 'barred US air terror suspect' | Flight 253 passenger: Sharp-dressed man aided terror suspect Umar Farouk Abdul Mutallab onto plane without passport | Father of Umar Farouk Abdul Mutallab, Nigerian terror suspect in Flight 253 attack, warned U.S. | British student held over alleged airline bomb attempt | Ex-Guantanamo detainee becomes No. 2 for al-Qaeda in Yemen
Mark Tran, The Guardian
April 7, 2010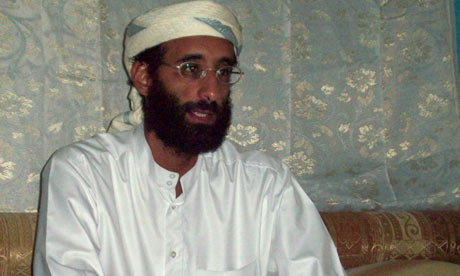 The Obama administration has taken the rare step of authorising the killing of a US citizen, Anwar al-Awlaki, a radical Muslim cleric linked to the attempt to blow up a US airliner on Christmas Day.
The decision to place Awlaki on a US hit list followed a national security council review because of his status as an American citizen.
"Awlaki is a proven threat," a US official told Reuters. "He's being targeted."
Born in New Mexico to Yemeni parents, Awlaki has been accused of encouraging terrorism in his sermons and writings. He is believed to be in hiding in Yemen's rugged Shabwa or Mareb regions, an area that has become a haven for jihadis. He has been linked to Major Nidal Malik Hasan, the army psychiatrist accused of killing 13 people at Fort Hood, Texas, in November, and to Umar Farouk Abdulmutallab, the Nigerian charged with trying to blow up a Detroit-bound airliner on Christmas Day.
It is extremely rare, if not unprecedented, for an American to be approved for "targeted killing", officials told the New York Times. A former senior legal official in the Bush administration said he did not know of any American who was approved for targeted killing under the former president.