Friday, July 31st, 2009
For starters, the documentation of his CIA alias – 'Tim Osman' is all over the web.
Flashback: Pakistani president Asif Zardari admits creating terrorist groups | Western Governments Funding Taliban & Al-Qaeda To Kill U.S. Troops, Destabilize Countries | Taliban flee new U.S. drive in Afghanistan | Delta Force Officer: We Weren't Allowed to Kill Osama Bin Laden | Low Level Driver Convicted Of Terror Charges While Bin Laden's Senior Body Guard Was Let Go | US scales up covert destabilization efforts in Iran, continues funding 'al-Qaeda' | Report: U.S. Gave Green Light For Taliban Prison Attack | New Bin Laden Video: 100% Forgery | Investigative Reporter Seymour Hersh: US Indirectly Funding Al-Qaeda Linked Sunni Groups in Move to Counter Iran | US Allowed Taliban, Al-Qaeda Airlift Evacuation
Luke Ryland, DailyKOS.com
July 31, 2009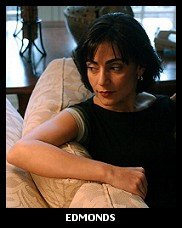 Former FBI translator Sibel Edmonds dropped a bombshell on the Mike Malloy radio show, guest-hosted by Brad Friedman (audio, partial transcript).
In the interview, Sibel says that the US maintained 'intimate relations' with Bin Laden, and the Taliban, "all the way until that day of September 11."
These 'intimate relations' included using Bin Laden for 'operations' in Central Asia, including Xinjiang, China. These 'operations' involved using al Qaeda and the Taliban in the same manner "as we did during the Afghan and Soviet conflict," that is, fighting 'enemies' via proxies.
As Sibel has previously described, and as she reiterates in this latest interview, this process involved using Turkey (with assistance from 'actors from Pakistan, and Afghanistan and Saudi Arabia') as a proxy, which in turn used Bin Laden and the Taliban and others as a proxy terrorist army.